Barefoot zapatillas Be Lenka Brooklyn - Light Blue & Grey
Disfrute de la comodidad con estilo con Be Lenka Brooklyn. Este modelo de piel de zapatillas minimalistas de primera calidad le dará un toque real a tu guardarropa. Be Lenka Brooklyn es un compañero universal en la ciudad, incluso para un paseo fácil por la naturaleza. Regálate la sensación de andar descalzo con una suela especial para descalzos con un grosor de 4 mm.
---
Escoger talla
Color / sombra
Disponibilidad elige una variante
Añadir al carrito
Beneficios barefoot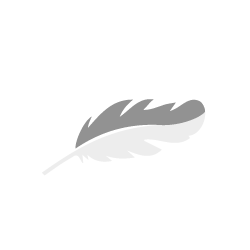 Zapatos ligeros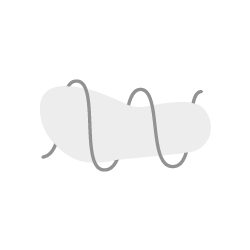 Suela fina y flexible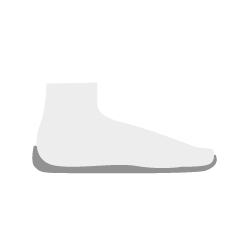 El talón y la puntera están en un mismo plano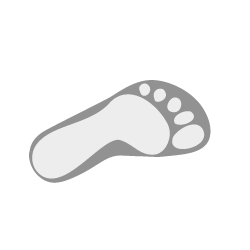 Amplio espacio para los dedos
Opiniones de clientes
Calificación promedio basada en 150 opiniones
Raquel Cliente verificado
Genial, la entrega a España fue super rápida, y estoy encantada con las zapatillas, es la primera vez que uso este tipo de calzado y estoy comodísima.
---
BLANCA Z. Cliente verificado
La zapatilla es comodísima y muy bonita. Es verdad que al llegar y abrirlas si no estás acostumbrada al calzado de este tipo te provoca un poco de rechazo porque la puntera se ve excesivamente ancha, sobre todo al mirarlas desde arriba (tu punto de vista) pero es problema de que estamos acostumbrados a calzado estrecho. Al llevarlas varios días acabas acostumbrándote y todo lo demás supera con creces ese detalle estético.
---
Veronika Cliente verificado
Krásne, kvalitne spracované tenisky. Väčšinu topánok od Be Lenky mám vo veľkosti 36, pri tomto modely mi viac sadla veľkosť 37. Tak ak ste medzi, odporúčam o číslo väčšie.
---
Chiara Cliente verificado
Please please make an all White version!
So cute so comfy
---
Julia Exler-Russe Cliente verificado
Ein ganz toller Schuh! Sehr bequem und sieht sehr gut am Fluss aus! Die Zehen haben hier sehr viel Platz, das finde ich super. Ich habe auch andere Belenka Modelle und kann alles uneingeschränkt weiterempfehlen!
Der Versand lief reibungslos!
---
Alžbeta Cliente verificado
Krásne široké, výborne prepracované, ohybné, dizajn veľmi pekný, rýchle doručenie. Odporúčam
---
Brett K Cliente verificado
I have been a big fan of Be Lenka shoes since my first pair of Icons. I find them to be incredibly comfortable; it's like they were custom made for my feet. The Brooklyns are no exception to this; comfortable right out of the box and I love the look. I've received more compliments on these shoes than any I can remember. I love them so much, I've already ordered another pair in a different color!

I normally wear a size 10 US Men's and Size 43 is perfect for me.
---
Ms Cliente verificado
Love these shoes. Absolutely. The new shape is so much better. But the customs price unfortunately is making them very expensive now. I bought two pairs and the customs price was half again!!! The shoes are worth it though.
---
Ms Cliente verificado
These are perfect for my child, allowing her toes to breathe a bit more. She didn't have any issues, just put them on and wore them all day. She loves them too!
---
Irena Cliente verificado
Skvělé pohodlné botky. V té světlé barvě je dost vidět, že jsou to plácačky, ale zvykám si 😊. Krásné zpracování, nohy jsou jak na obláčku 🤩.
---
Arpád Cliente verificado
Veľmi pekne ďakujem za pohodlné topánočky. Boli dodané rýchlo a bez problémov. Aj výdaj cez zasielkovňu(IMET M. Sch.Trnavského 2) bol super.
---
Shawna Champagne Cliente verificado
I hemmed and hawed for ages because of the price but I have worn these shoes almost every single day since I got them 2 months ago. The first day I wore them I walked 3 miles and had zero issues. They are roomy enough for my wide feet and bunion and cute enough I get compliments all the time about on their appearance and how comfy they look. 10/10 would recommend to anyone with wide feet and I will be buying more in the future. (Make sure you look at the size charts to get the right size, I'm a US 10W womens and the 42 fits pretty darn good)
---
Elin L Cliente verificado
Plateau shaped feet, 24 cm long and 10 cm wide, medium volume, straight line at my big toes. Fairly experienced barefooter. These in 39 fit me perfectly. Like all new Belenkas they look a little clowny from above but it's not noticeable from any other viewpoint. The leather is thinner than I thought it would be, but I think it's better for flexibility. The sole feels a lot thinner compared to, say, Nevadas, but almost the same feel/material as Eazy. I also live in a city and walk everywhere, and these cause me zero issues. I do think you need to ease into minimalistic shoes though (I've worn VFFs intermittently for 10+ years and went entirely minimal/barefoot 2 years ago).
---
Stephanie Cliente verificado
I ordered size 39. My foot is 10 cm across at the widest part of the toe box. My feet are 24 cm long. So 39 is the fit for me. These shoes are okay. They are certainly roomier in the toe box than the average shoe in the shoe market. But I am deducting one star because my big does not have as much room to splay as much as say, the Belenka City and Prime models. The City model fits my feet best and the Prime slightly second best, but close to the roominess of the City model. This Brooklyn model cuts off my big toe which is disappointing. I'm also deducing a star for the sole. I deduct a star for the sole for all Belenka shoes. I'm only here for wide toe boxes. I don't get the barefoot shoe thing. I live in city and walk a ton, so I have to balance these Belenka shoes (which have a decent or great toe box but zero cushion and support) with comfy running shoes otherwise I think I'll get a stress fracture. If anybody wants to create a shoe that has a phenomenal toe box and normal cushion, I'll be your first customer.
---
Tomáš Cliente verificado
Spokojný som. Mám farbu Brown a vyzerajú výborne. Dobrá nová podrážka a upravené číslovanie. Veľkosť 44 mi sadla výborne. Pri starších modeloch mi boli 43 malé a 44 príliš veľké. Odporúčam.
---
Tiffany Cliente verificado
I love how wide the toe box is. I was a little nervous at first that they might look like circus shoes, but I got over that real quick and they actually look very nice. I will be ordering a second pair soon!
---
Elissa Kipfer Cliente verificado
Love my Brooklyn's! The new shape of the toe box is perfect for my feet, and all my toes are happy and free! They're a little heavier than my other barefoot shoes, but I actually like having a shoe that feels more substantial…like they're not going to wear out quickly. I have a feeling these will last me for many years. Thanks, BeLenka!
---
Jan Cliente verificado
Skvělý boty, krásný a lehoučký. Moje první barefoot a koupím si další.
---
Veronika Cliente verificado
Delivery was quick. The trainers are really nice. The toe box is quite wide so probably not good for slim feet.
---
Markéta Cliente verificado
Nejpohodlnější boty, co jsem kdy měla!! Perfektně sedí, kvalitní zpracování. Vše perfektní. Produkt doporučuji.
---
Marco Cliente verificado
Really happy. I could probably fit a 40 but the shoes worth the price and look great . Delivery was spot on and the shoes arrived before the planned delivery day!
---
Helena Cliente verificado
Skvělé , lehounké, pohodlné.
---
Darius Cliente verificado
Awesome! My feet are absolutely happy wearing Barefoot Sneakers after quite some time, thank you!
---
Svenja Cliente verificado
Zu breit
---
Andrea Cliente verificado
mam uz niekolko parov Vasich topanok a su perfektne la moje nohy chodidla su v komfortnom obuti
---
Kasia Cliente verificado
Polecam
---
Zuzana Cliente verificado
Krásne a hlavne pohodlné tenisky. Veľmi som s nimi spokojná🤩🤩🤩
---
AnnaMaria Cliente verificado
Love them! They fit perfectly.
---
Petra Cliente verificado
Zásilka dorazila bleskovou rychlostí! Odpoledne objednáno a druhý den ráno jsem měla boty doma,až ze Slovenska,neuvěřitelně rychlé 😊.
Boty jsou moc příjemné na noze,krásně zpracované. Asi budu muset objednat ještě menší velikost, pocitově jsou mi zbytečně velké....
---
Šárka Cliente verificado
Botky dorazily velmi rychle. Jsou slušivé a velmi pohodlné.
---
Erika Cliente verificado
So zakúpenými topánkami som nadmieru spokojná, dobre sedia na nohe, sú pohodlné a oceňujem kvalitnú prácu.
---
Jana Cliente verificado
Tenisky jsem pořizovala synovi, který má hodně širokou nohu, raději by měl nějaké trendy, ale po vyzkoušení si BeLenka tak oblíbil, že nechce nosit jiné.
---
Marcela Cliente verificado
super
---
Ute Cliente verificado
Super Service, tolle Qualität, aber leider passen sie nicht für meine Füße.
---
Sarah Cliente verificado
Sehr schöne Schuhe, die für meine Füße aber leider zu schmal waren.
---
Irina Cliente verificado
The last year I bought my first barefoot sandal from Be Lenka and now I am satisfied with the new purchase - all 3 models are my perfect size, and style.
The recommendations for the size selection are absolutely accurate
---
Tina Cliente verificado
Beautiful, comfortable, wide shoes. A great choice & will order again
---
Eva Cliente verificado
super extra rychlé dodání, boty pohodlné na nošení, velikost sedí. Spokojenost.
---
Petra Cliente verificado
Moje první barefoot, nejdříve se mi moc nelíbily, nazvala jsem je placáky, ale chodí se mi c nich dobře a začaly se mi i líbit 🙂
---
Susanne Cliente verificado
Alles bestens
---
Victoria Cliente verificado
I love these shoes! A healthy foot alternative to my old Adidas shoes. They are so stylish and are comfortable. The unique sole handles different surfaces well. They don't have the same ground feel as some of my barefoot shoes but I'm ok with that. Even though I have some wiggle room at the end for my toes, my foot doesn't shift forward because of the design of the tongue and heel.

I was nervous ordering because I was shipping to Canada and wouldn't be able to return the shoes. The printable size guide helped reassure me that I was ordering the correct size. The shipping was super quick (they arrived within a week of ordering!).

I contacted Customer Service with a question about shoe care and received a message back promptly. I will be buying more Be Lenka shoes in the future! I'm really impressed!
---
Oppelt Cliente verificado
Schöner Schuh!
---
Christina Cliente verificado
Die Sneakers sind einfach nur bequem und sehen dabei auch noch richtig gut aus. Sie fallen größengerecht aus.
Von mir gibt es eine absolute Kaufempfehlung.
---
Anna-Karin Cliente verificado
Very good quality, fits perfectly. Order arrived within a week
---
Tina Cliente verificado
These are great! Good looking, extra wide toe box, they fit perfectly on my slightly higher instep and wide feet.
---
Dominika Cliente verificado
Som veľmi spokojná. Pôvodne objednaná veľkosť mi nesadla tak som požiadala o výmenu, všetko prebehlo v poriadku, rýchlo a s veľkou ochotou. Nové topánočky už sedia skvele. Odporúčam :)
---
Katka Cliente verificado
Vlastním už 4 páry BeLenka bot a naprosto je zbožňuju. Perfektně sedí na mojí širokou nohu s haluxama a k tomu jsou kvalitní, krásné a pohodlné. Vždycky sklidím pochvalu, když mám jedny z nich na nohou. Ne všem tvarům nohy tahle bota vyhovuje, ale když vám sedne, už nebudete chtít měnit :-)
---
Miha Cliente verificado
great shoes & great service
---
Katerina Cliente verificado
Tohle je ctvrty par bot od BeLenka a zase jsem nadmiru spokojena. Kvalitni, pohodlna a krasna bota. Na moji sirokou nohu s haluxama je to ideal. Miluju je.
---
Agnes Cliente verificado
Tolles Barfußgefühl, sehr breite Zehenbox, tolle Qualität und sehr schickes Design
---
Ester Cliente verificado
Krásné volnočasové boty, manžel je z nich nadšený, vždy když si je bere tak má znovu a znovu radost. Boty jsou pohodlné, vypadají přesně jako na fotkách.
---
Linda Cliente verificado
Bestellung, Lieferung funktionierte super und transparent. Die Schuhe sind mir leider vorn viel zu breit. Das gefällt mir optisch nicht. Sicher werde ich aber noch einmal ein anderes Modell testen. Die Rücksendung klappte problemlos und sehr bequem.
---
Eva Cliente verificado
Max spokojnost. Zatial som ich nemala obute pre zle pocasie. Toto su druhe a milujem ich
---
Andrej Cliente verificado
Perfektne
---
Sara Cliente verificado
I have been wearing Be Lenka from last autumn and ordered Brooklyn now. They are wide enough for my feet and they are 0,2 mm longer then Ranger model same size. They look fabulous and of high quality. I love them!
---
Kristína Cliente verificado
Sadli ako uliate.
---
Monika Cliente verificado
Boty jsou moc fajn, nosí se dobře, bála jsem se, že bude cítit každý kamínek, ale ve městě i v přírodě byly pohodlné. Byla jsem i s přídavkem na pomezí velikostí a zvolila větší, asi bych snesla i menší velikost, ale nechala jsem si je. Široké jsou dost. Uvidíme, jak dlouho vydrží, po prvním nošení už byly v kůži vidět ohyby.
---
sunshine Cliente verificado
VERY SMALL, FROM FRONT OR ABOVE ANGLE THEY LOOK LIKE CLOWN SHOES. I ORDER FROM OVERSEAS SO I CANNOT RETURN.
---
Milan Cliente verificado
Nič lepšie som na nohách nemal :)
---
Maik Cliente verificado
leider zu klein
---
Maik Cliente verificado
passen mega, hammer tragefühl wenn man großzehgrundgelenkarthrose hat!
---
Věra Cliente verificado
jsou krásné a super se nosí jsem opět spokojená.
---
Marcel Cliente verificado
Objednávka byla bleskově vyřízena, boty došly v naprostém pořádku. Jsou moc pěkné a sedí perfektně.
---
Hélene Cliente verificado
Comme à chaque fois, mon fils est ravi de ses chaussures. depuis qu'il a essayé Be lenka, il ne veut plus d'autre marque. Et je suis d'accord avec lui puisque je ne me chausse plus qu'en Be Lenka moi aussi.
---
Maria Cliente verificado
Krásny nový tvar majú.
Ľahučké ako papučky.
Sedia výborne.
Ako vždy s BeLenka spokojnosť.👌
Odporúčam 👍🙂
---
Ewa Cliente verificado
To moja druga para butów Waszej marki. Sprawdzają się znakomicie!
Ewa
---
Eliška Cliente verificado
Tenisky sú úžasne ľahké, krásny design. Po dlhom chodení sú moje nohy uvoľnene s pocitu akoby som chodila naboso. Cez podrážku cítiť pocit chodenia naboso ale bez "bolesti" veľmi príjemne, určite odporúčam a ďakujem BeLenka tá skvelú prácu. Eliška B.
---
Basti Cliente verificado
Ein echt sehr bequemer Schuh! Das Material ist super! Der Schuh sieht auch super aus! Preislich sind die BeLenka Schuhe auch Top! Was mich stört ist, dass die Größen bzw. Die Weiten in den Schuh Modellen so unterschiedlich sind. Ich hatte mit dem Nevada Modell die perfekte Weite gefunden, leider sind diese hier ein wenig schmaler.
Cool wäre es wenn man alle Modelle in allen verfügbaren Weiten auswählen könnte! Ich glaube es gibt derzeit 3 unterschiedliche Passformen.
---
Lenka Cliente verificado
Boty jsou nesmírně pohodlné! A krásné! Určitě to nejsou moje poslední od BeLenka. Akorát s tou velikostí si nejsem úplně jistá. Měřila jsem chodilo dle návodu a 40 měla být skoro těsná, a to normálně kupuju 39. Teď mi ta 40 přijde taková volnější. Ale jsou to moje první barefoot obuv, tak třeba jde o zvyk.
---
Barbora Cliente verificado
Velmi pekne a stylove tenisky, objednala som si sede. Oproti inym znackam barefoot topanok poskytuju viac "izolacie" zospodu, co je fajn, ak nechcete aby vam isiel chlad z chodnika!
Jedine co je skoda, ze su dost "objemne" na normalnu/uzku nohu. Chodidla mam cca 24.7 cm ale c. 39 mi bolo prilis "presne" co sa tyke dlzky, zatial co c. 40 je mi dobre dlzkou, ale trochu viac objemne, takze musim vam velmi zaviazane snurky. Ako ked si vysoky a chudy clovek kupi oblecenie vo vacsom cisle, aby mu bolo dost dlhe, ale potom je mu aj siroke :D
V kazdom pripade som sa rozhodla pre 40, aby ma netlacili prsty. Bolo by super, keby ste mali aj pol cisla, lebo 39.5 by bol moj uplny ideal!
---
Mike Cliente verificado
und noch ein toller Schuh😊
Ganz viel Platz für die Zehen, richtig bequem und es drückt und reibt nix. Das Styling find ich super, kurz und knapp, ich mag dieses Modell😍
Das wird nicht der letzte Schuh von Be Lenka gewesen sein, bin schon aufs nächste Paar gespannt😁
---
Mike Cliente verificado
toller Schuh😍
Ich mag den Schuh sehr gern, ist richtig viel Platz für die Zehen und super bequem am Fuß.
das nächste Paar Be Lenka's ist schon bestellt😁
---
Jana Cliente verificado
Boty úžasně pohodlné,ale bohužel mi neseděl tvar boty, a proto jsem vracela.
---
Marie Cliente verificado
Ayant le pied long et fin elles ne m'allaient pas donc je les ai renvoyées mais à contrecœur car elles étaient très sympa
---
Martina Cliente verificado
Su perfektne, lahucke, ani neviem, ze ich mam na nohach. Cislo sedi. A tento novy tvar mi velmi vyhovuje. Urcite odporucam.
---
Romana Cliente verificado
Jsou naprosto boží! Moje druhé boty od be Lenky. Za mě zatím nejpohodlnější a nejlépe zpracované barefoot boty, které jsem zkusila. Na tento model jsem čekala bota vypadá opravdu dobře🥳 i na míjí noze vel 40 😀
---
Jana Cliente verificado
Je suis ravie de mes nouvelles chaussures! Elle sont très belles et très confortables. J'aurais dû prendre la pointure au-dessus pour être encore mieux. Je chausse "normalement" (c'est à dire: avant les chaussures minimalistes je prenais) 39/40, donc j'ai pris 40, mais 41 aurais été mieux. Une leçon apprise.
---
Lea Cliente verificado
Amazing shoes. They are a lovely replacement for my old Adidas sneakers, which I was wearing daily. Now I finally have the barefoot version of the shoe! Cannot recommend enough! Thank you Belenka.
---
Barbora Cliente verificado
Rychlé vyřízení objednávky, rychlá dodávka zboží, vše super.
---
Helena Cliente verificado
Tenisky sú pohodlné. Zvyčajne nosím obuv vo veľkosti 41, no podľa šablóny som si objednala 42 a sedia perfektne. Určite si ešte objednám topánočky :)
---
Marek Cliente verificado
Jednoduchý ale zároveň imidžový dizajn týchto tenisiek je presne to, čo som už dlho hľadal.
---
Mate Cliente verificado
Really pleased with shoes so far.
---
Ondrej Cliente verificado
Super
---
Lydia Cliente verificado
-Not for me...
They are extremly wide for my needs. Maybe if you have a ultra wide toe box it will be fine for you.
They have a lot f difference between the front and the back part making it seen like a clown, in the pictures you dont really see how wide they are.
---
Gabriele Cliente verificado
Meine zweiten Be Lenka Schuhe. Und ich liebe sie. Als ich die Bestellung aufgab waren die Schuhe noch nicht produziert. Über den Stand der Dinge wurde ich per E-Mail informiert.
Der Versand erfolgte dann zügig und meine neuen Lieblinge kamen schon bald bei mir an.
Ich bin mittlerweile ein großer Fan und schaue regelmäßig auf die Website, ob es etwas neues zu entdecken gibt.
Danke für den fabelhaften Service.
---
Corinna Cliente verificado
Brooklyn sind schön weit, weich und traumhaft schön. Die Bestellung ging zügig und war gut verpackt. Be Lenka passen für meine breiten Füße einfach perfekt.
---
Janka Cliente verificado
Veľmi pekné a pohodlné tenisky. Pekné spracovanie a nová podrážka protišmyková. Trochu úzky strih. Užší ako predchádzajúce strihy a preto trochu ľutujem, že som si neobjednala o číslo väčšie ale nevadí. Odporúčam...
---
Thomas Cliente verificado
Super bequemer Schuh, perfekte Breite. Schnelle Lieferung!
---
Maria Cliente verificado
These are very soft and comfortable sneakers. I probably have more than 20 BeLenka pairs, for both sneakers and boots. This one is on the new sole, shapewise very similar to the winter 2.0. the leather is very soft and supple and I have to tie the laces tightly after a week of use. I tend to reach for this pair a lot recently, so I've been wearing it every day. I'm happy with the fit and I'm probably going to get a few other models on the new sole.
---
Peter Cliente verificado
Super.Dobre sedia.
---
Información del producto
Materiales
Superior de cuero
Forro: Cuero/Textil
Suela: Caucho
Las minimalistas zapatillas de cuero Be Lenka Brooklyn son una adición elegante a cualquier atuendo de primavera y verano. Gracias a su diseño sencillo pero elegante, añaden un toque real a tu paseo y se convertirán en un compañero universal para paseos tanto por la ciudad como por la naturaleza. Gracias a los atributos descalzos y a los materiales de primera calidad, disfrutarás de la máxima comodidad al caminar descalzo.
Las deportivas Be Lenka Brooklyn en color blanco están fabricadas en piel napa de gran calidad y muy resistente. Las otras versiones de color de Be Lenka Brooklyn están fabricadas en suave piel nubuck, gracias a la cual la comodidad de los pies descalzos te durará años.
Las zapatillas Be Lenka Brooklyn reúnen todos los atributos de los zapatos minimalistas, como una suela de goma flexible de primera clase con un grosor de 4 mm (sin salientes), una puntera extendida en la parte delantera del zapato, que garantiza comodidad y movimiento natural. para tus dedos de los pies.
Los pies humanos están inherentemente construidos para el movimiento natural sin restricciones. Los zapatos descalzos Be Lenka apoyan todas las propiedades naturales de los pies y permiten que los pies trabajen libre y naturalmente, sin restricciones. Los zapatos descalzos imitan a la perfección el andar descalzo, tal y como lo inventó la naturaleza.
Ventajas de los zapatos descalzos:
- Diseño elegante
- Suela ultraflexible
- Zero drop: talón y puntera en el mismo plano para una buena postura
- Punta ancha: garantizando un lugar para los dedos, su movimiento y comodidad durante todo el día
- Zapato ligero
Tipo: zapatos para caminar


---
Carta del tamaño
| | | |
| --- | --- | --- |
| Talla | Ancho | Longitud |
| 36 | 8,6 | 23,3 |
| 37 | 8,8 | 23,9 |
| 38 | 9,0 | 24,6 |
| 39 | 9,2 | 25,3 |
| 40 | 9,4 | 25,9 |
| 41 | 9,6 | 26,6 |
| 42 | 9,8 | 27,3 |
| 43 | 10,0 | 27,9 |
La tabla de tallas muestra la longitud y la anchura interna de los zapatos.
Recomendamos añadir 0,5 - 1,2 cm a la longitud total de su pie para obtener la talla de zapato ideal para usted.

¿Cómo elegir la talla correcta de zapatos barefoot?
Estamos aquí para ti
Le asesoraremos en la elección y responderemos a todo lo que le interese.
+421 915 281 520
(Mon - Fri, 8 am - 4.00 pm GMT+2)